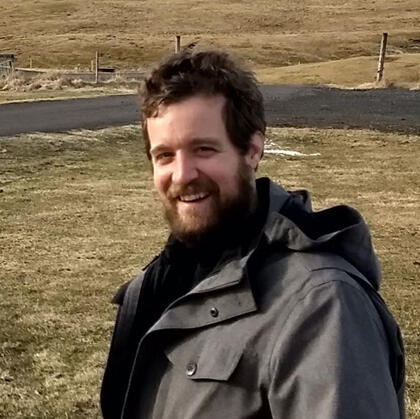 Will Caverly
Author and Mercenary Pen
---
Will Caverly writes on history and the outdoors and has been published in outlets like Root Quarterly, Bee Culture, and PA Game News. He's also the author of HERE, THE BEES STING, a beekeeping thriller from the perspectives of the bees and their keepers, and is currently writing a non-fiction book for Brookline Books about mid-20th century South Philadelphia.Subscribing to the Mercenary Pen Substack is the best way to stay up to date with what Will is doing!He ALWAYS wants to talk with readers, fans, and haters. Email him at will.caverly@gmail.com or failing that, try to reach out using semaphore or carrier pigeon.Here's some of what he's worked on:
10/1/23 update: To watch Will rant about the end of the world, check out his recent appearance on the Doomer Optimism podcast.

Here, the Bees Sting, a beekeeping thriller from the perspectives of the bees and their keepers.

His fundraising satire, The Fundraising Survival Guide.

The Original Transplants Podcast, a show about his homestead adventures with his family.

Other published works include op-ed on synthetic pollination, a piece on the history of the Philly ACLU, and his article in Root Quarterly on sacrifice in medical ethics.

Will blogs at The Mercenary Pen. A few of the articles from there include an essay on the origins of the CDC, a piece on Sam Untermyer, the so-called Man Who Killed JP Morgan, and his thesis on medieval Moroccan history.

The Tinderbox Podcast, a periodic history show, currently on hiatus. Check out COUNTED AS CAST, an audio series about the Battle of Athens, TN, and ANGEL FIRE, about the Korean American experience of the '92 LA Riots.

The Youtube for those who want to see a face made for podcasting.

You can also sign up for email notifications about Will's work below.
---